Early Start Program

(ESP) (0-6 Years)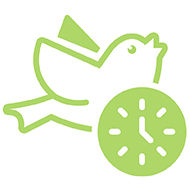 Welcome to the Early Start Program at MCSN, where we understand that the early years of your child's life are the most crucial for growth and development. Through this Early Intervention Program (EIP), we're committed to harnessing the potential of every child through our specialized approach, driven by Individualized Education Plans (IEPs).
Nurturing Your Child's Development
Our program places a strong emphasis on five fundamental domains: Communication, Socialization, Cognitive Skills, Daily Living Skills, and Pre-Academic Skills. By addressing these areas comprehensively, our goal is to support your child's overall development and empower them to thrive. We firmly believe in the active participation of parents in the intervention process, and we encourage you to collaborate with us in the creation and implementation of your child's IEP. Our program not only caters to your child's developmental needs but also equips parents with educational and therapeutic strategies that seamlessly integrate into daily routines.
A Holistic and Collaborative Approach
Our dedicated team of Special Educators works in harmony with clinicians from Mind Institute, including Speech and Language Therapists, Occupational Therapists, Physical Therapists, Developmental Specialists, Psychologists, ABA Therapists, and BCBA-certified experts. Together, we collaborate seamlessly to offer comprehensive support personalized to meet the specific requirements of each child.