Daily Learning Support Program

(DLS) (Ages 6 – 13)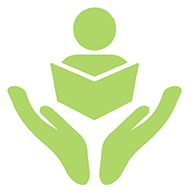 The Daily Learning Support (DLS) program builds upon the foundation of the 5 learning domains introduced in the Early Start Program, utilizing Individualized Education Plans (IEPs). This program offers students intensive training in social, communication, cognitive, academic, and daily living skills. Students will have the opportunity to engage in both group activities and one-on-one sessions, allowing for personalized attention and targeted skill development based on their individualized goals.
Specialized Learning for Individual Success
In addition to the core domains, the DLS program also incorporates specialized areas of focus, tailored to each student's specific needs and IEP objectives. Students will have the opportunity to explore and learn about technology, participate in music and movement therapy, and engage in various life skills activities, all designed to cater to the students' interests. These additional components complement the core curriculum and provide a well-rounded learning experience. The DLS program is fully committed to providing comprehensive support to students, ensuring they acquire the necessary skills to thrive academically, socially, and in their daily lives. Through a combination of targeted instruction and engaging activities, we aim to empower students and foster their growth and independence.
A Multi-Disciplinary Approach
Our team of Special Educators collaborates closely with Mind Institute's Speech and Language Therapists, Occupational Therapists, Physical Therapists, Developmental Specialists, Psychologists, ABA therapists, and BCBA to provide a cohesive and comprehensive support system in line with each student's unique IEP goals and requirements.